Article: Mommies and Babies: Where Kiddies Outfits Come to Life with a Vibrant TikTok Presence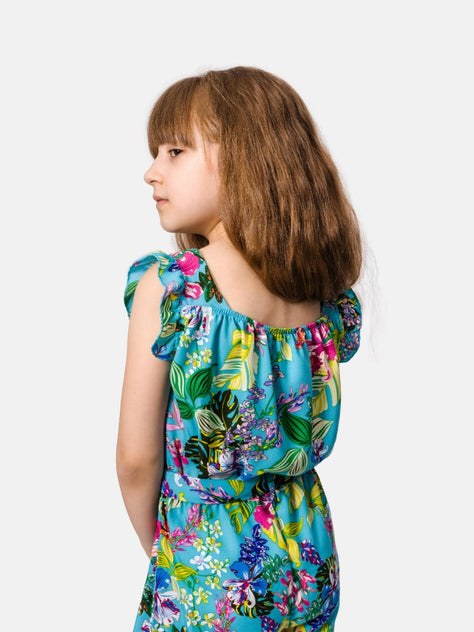 Mommies and Babies: Where Kiddies Outfits Come to Life with a Vibrant TikTok Presence
Introduction

In the ever-evolving world of e-commerce, there's a Shopify store that has captured the hearts of parents and caregivers alike. "Mommies and Babies" is not just your typical children's clothing store; it's a brand that has mastered the art of connecting with its audience through a vibrant TikTok channel, a TikTok store, and engaging live sales shows. In this article, we'll explore how Mommies and Babies has harnessed the power of social media to create a unique shopping experience for customers looking for stylish and adorable kiddies outfits.

The Birth of Mommies and Babies

Mommies and Babies was founded by Sarah Thompson, a passionate entrepreneur and mother of two. Frustrated by the lack of options when it came to high-quality, stylish, and affordable clothing for her own children, she decided to take matters into her own hands. With a vision of providing parents with a one-stop shop for trendy and comfortable outfits for their little ones, Sarah launched Mommies and Babies on the Shopify platform.

The Power of TikTok

TikTok, the short-form video platform that has taken the world by storm, became the perfect stage for Mommies and Babies to showcase its products and brand personality. The Mommies and Babies TikTok channel quickly gained traction as it featured captivating videos of adorable kids modeling the store's outfits. These videos showcased the clothes in real-life scenarios, allowing parents to see how the clothes fit and how their kids might enjoy them.

TikTok Storefront: Shopping in a Swipe

Recognizing the potential of TikTok as a shopping platform, Mommies and Babies introduced a TikTok storefront. This feature allows viewers to seamlessly purchase products directly from the TikTok app with just a few taps. As they watch the engaging videos on the Mommies and Babies TikTok channel, viewers can easily spot outfits they love and make instant purchases, transforming the shopping experience into an interactive and impulse-driven process.

Vibrant Live Sales Shows

To take engagement to the next level, Mommies and Babies introduced vibrant live sales shows. Hosted by Sarah herself, these live shows are scheduled regularly and announced across the brand's social media channels. During these shows, Sarah interacts with the audience in real-time, showcasing new arrivals, sharing styling tips, and offering exclusive discounts. Customers have the opportunity to ask questions, provide feedback, and even request specific outfits to be featured.

The live sales shows are not just about selling products; they're about building a community. Parents and caregivers tune in not only for the great deals but also for the sense of connection and camaraderie that Sarah fosters during the broadcasts.

Creating a Sense of Community

Mommies and Babies has succeeded in cultivating a loyal and engaged community of customers. The brand encourages customers to share photos of their children wearing Mommies and Babies outfits on social media using a unique hashtag. This user-generated content is often featured on the brand's Instagram and TikTok accounts, celebrating the diversity and cuteness of the little ones who wear the brand's outfits.

In Conclusion

Mommies and Babies has redefined the children's clothing shopping experience by seamlessly integrating the power of social media into its business model. With a vibrant TikTok channel, a TikTok storefront, and engaging live sales shows, the brand has created a dynamic and interactive platform for parents and caregivers to discover and purchase adorable kiddies outfits. By fostering a sense of community and genuine connection, Mommies and Babies stands out as a prime example of how modern e-commerce can be both efficient and heartwarming. As the brand continues to evolve, it's clear that Mommies and Babies is more than just a store—it's a celebration of childhood, style, and the joys of parenting.